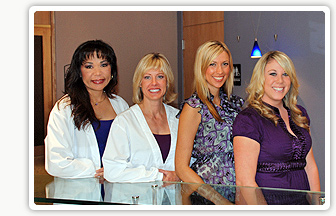 Welcome to the Laser Skin Care Center of La Mesa, under the medical direction of Dr. Ervin S. Wheeler, M.D., F.A.C.S. The Laser Skin Care Center team consists of Lee-An Atkinson, R.N., Jeanne Dean, R.N., Laser Skin Care Coordinator, Diana, and Carrie, the Laser Skin Care Receptionist. Firmly dedicated to skin care and laser treatment excellence, Lee-An and Jeanne can provide safe, natural-looking and aesthetically-pleasing skin care results.
At the Laser Skin Care Center, we provide a full range of excellent procedures and a variety of skin care products. Our procedures help to rejuvenate skin, address pore size, improve skin laxity, reduce the appearance of redness in the skin, and remove unwanted hair. Patients can also achieve a more youthful appearance with the use of Botox Cosmetic and dermal fillers, with immediate results and no downtime. With our variety of products, you will find excellent cleansers, moisturizers, eye treatments, Vitamin C and hydrating serums, and multiple sunscreens to help protect your skin.
The Laser Skin Care Center of La Mesa invites all of San Diego County to schedule a complimentary consultation for personalized guidance in achieving your skin care goals.