Injectables / Fillers
Botox Cosmetic
FDA approved for the cosmetic treatment of forehead and facial wrinkles caused by specific muscle groups.  Botox relaxes the muscles underlying the wrinkles and can temporarily diminish the look of the wrinkles.
BOTOX® Cosmetic is a prescription medicine that is injected into muscles and used to improve the look of moderate to severe frown lines between the eyebrows (glabellar lines) in adults younger than 65 years of age for a short period of time (temporary).
Juvederm Ultra
A smooth injectable gel that is used to smooth out the wrinkles or folds along the side of your mouth and nose.  Juvederm Ultra is formulated for the versatility in contouring and volumizing wrinkles and folds. Juvéderm® is a smooth consistency gel made of hyaluronic acid—a naturally occurring substance in your skin that helps to add volume and hydration. Your healthcare professional eases Juvéderm® injectable gel under the skin to instantly restore your skin's volume and smooth away facial wrinkles and folds, like your "smile lines" or "parentheses" (nasolabial folds—the creases that run from the bottom of your nose to the corners of your mouth).
Juvederm Ultra Plus
This is essentially the same product as Juvederm Ultra just with a thicker gel base formula. This is great for patients with severe, deeper wrinkles and folds.
Restylane
Restylane® is one of the newest injectable, non-surgical facial treatments designed to slow and hide the effects of aging. Restylane® filler injections are composed of a clear hyaluronic acid-based gel that not only fills in lines and wrinkles in the face, but also adds moisture and lubrication to the skin, making it feel younger and more comfortable.
Restylane® is a clear, non-animal-based, biodegradable gel that is composed of hyaluronic acid, which occurs naturally in the body. Originally developed in Sweden, Restylane® filler injections are now marketed in the United States by Medicis, a leading pharmaceutical company that offers a wide range of other skin treatments. Restylane® is created from tissue cultivated in a laboratory, and is an excellent alternative to other fillers such as collagen and Hylaform®, which are both derived from animal products.
Perlane
Primarily the same product as Restylane but contains a larger concentration of hyaluronic acid and is used for larger deeper folds. Perlane® is an injectable cosmetic dermal filler that has been used to soften wrinkles and facial folds of patients across the world. It is also a popular filler for lip augmentation, facial depressions, and facial scarring.
Perlane® is made from non-animal stabilized hyaluronic acid (NASHA) gel. This means that Perlane® contains no animal products. Since hyaluronic acid is a natural substance found in the skin and other tissue, there is no need for a skin test when using Perlane® filler.
The hyaluronic acid in Perlane® supplements the body's natural supply, which becomes depleted with age. Perlane® is biodegradable so its effects are not permanent. The results of a Perlane® filler treatment tend to last six months to a year. This is much longer than the typical results of collagen injections, which may only last three to six months.
Unlike BOTOX® Cosmetic, Perlane® does not make you numb. Perlane® can be used in conjunction with BOTOX® Cosmetic, which neutralizes the muscles that create wrinkles, but Perlane® simply reduces the visibility of wrinkles and folds.
PREVELLE Silk
You'd like a way to smooth wrinkles, but you want a gentle, discreet way to do it. That's why there's PREVELLE Silk, a dermal filler that contains lidocaine, a common local anesthetic that can increase your comfort during treatment. And with PREVELLE Silk, you'll see visible results right away—with little or no downtime following the procedure.
Fat Grafting
Your own fat can be transplanted from one area of your body to another. Special surgical technique and careful handling better ensures the success of the transplant. These procedures are completed by Dr. Wheeler. Facial depressions and deep furrows (such as nasolabial folds and marionette lines) respond well. Augmenting lip fullness is also very popular, although this is a surgical procedure and more complex than a filler injection, successful fat transplants last forever.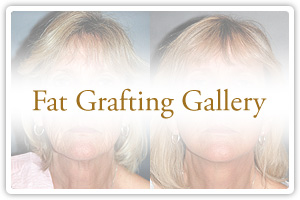 Dr. Wheeler, your San Diego skin care expert, provides facial rejuvenation treatments, laser hair removal, and a host of other procedures to improve and enhance your appearance. Contact our office in La Mesa today for a consultation with Dr. Wheeler to learn how personalized plastic surgery can help you look your best.